One Health Newsletter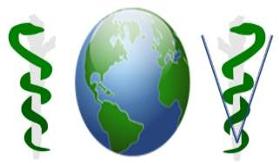 The One Health Newsletter is a collaborative effort by a diverse group of scientists and health professionals committed to promoting One Health.
This quarterly newsletter was created to lend support to the One Health Initiative and is dedicated to enhancing the integration of animal, human, and environmental health for the benefit of all by demonstrating One Health in practice.
Current Issue
In this issue:
The Natural History of Eastern Equine Encephalitis Virus in Florida
One Health in Action: Reducing Feral Swine Damage and Disease
An Analysis of the Linkages between Public Health and Ecosystem Integrity
Graduate-level Certificate in One Health Training at the University of Florida
One Health Innovation Fellowships for Zoonotic Disease Research in Mongolia
ProMED quarterly update
And more.
Previous Volumes
Volume 7 (2014)
Volumes 1-6 published by the Florida Department of Health.
| | | |
| --- | --- | --- |
|  Volume 6 (2013) |  Volume 5 (2012) |  Volume 4 (2011) |
| | | |
| | |  Vol.4 Issue 3 |
| | | |
| | | |
| | | |
| Volume 3 (2010) |  Volume 2 (2009) |  Volume 1 (2008) |
| | | |
| | | |
| | | |
| | | |
| | | |